March 1, 2023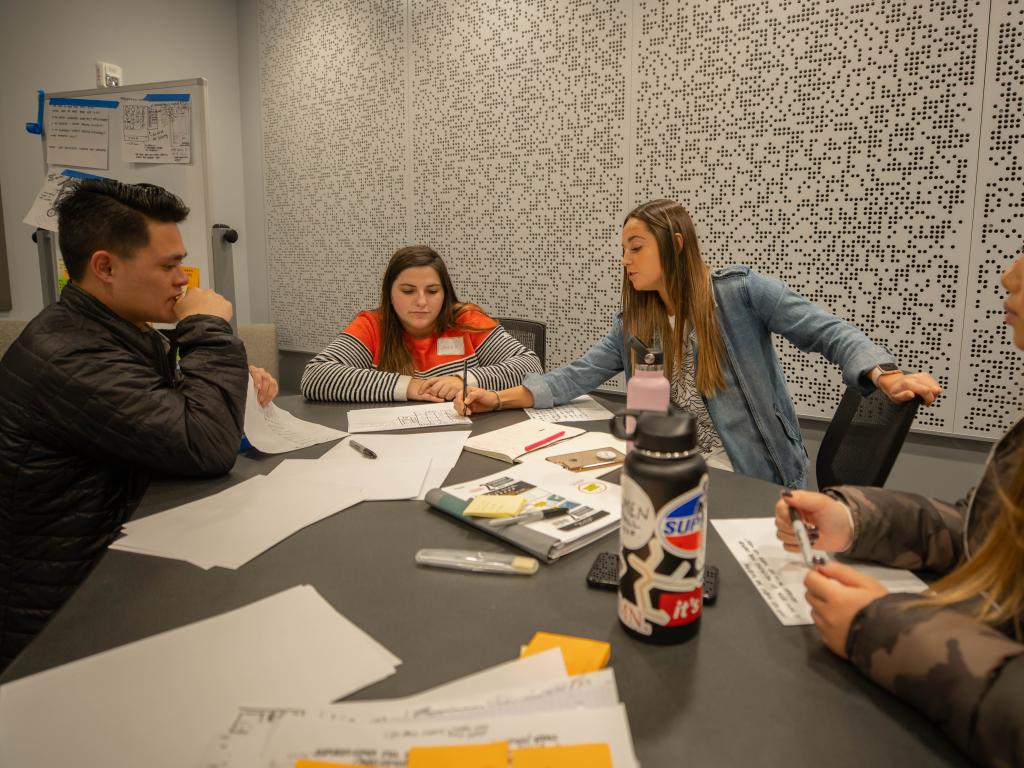 New startup companies based on innovative ideas are crucial to the U.S. economic engine but turning an idea into a thriving business is often fraught with peril. Gaining access to capital, leadership, talent, and infrastructure — the key ingredients of a successful startup — can challenge even the most dogged founder.
To smooth the way for University of Oregon researchers on the journey from eureka moment to successful business, the UO and the University of Oregon Foundation have jointly established Launch Oregon, LLC.
"A critical part of the mission of public research universities is translating the work that they do into the greater good for the state and the world," said Patrick Phillips, UO interim president. "Generating economic activity and new business opportunities, particularly in areas that are organic to Oregon itself, is a special role that the UO is increasingly focused on playing. This new effort is critical to that success."
The First of Its Kind in Oregon
The University of Oregon, like many universities, currently provides innovation management services to its researchers, such as invention assessment and patent filing as well as seed grants to turn inventions into commercially investable products and services. UO's current programs, however, stop short of providing access to capital and business talent after the formation of startup companies anchored in the licensing of UO's intellectual property.
To overcome the barriers faced by startup companies, Launch Oregon will help provide the four essential ingredients needed to connect researchers to resources. The newly formed nonprofit, limited liability company will assist researchers with the establishment of a board of directors, the hiring of executive leadership, provide initial space and research infrastructure such as access to the specialized equipment housed in the Research Core Facilities, and provide seed funding for UO startups.
Though other universities around the country have similar mechanisms to enable commercialization, Launch Oregon is the first of its kind in the state. The University of Oregon Foundation will provide the non-profit's operating budget as well as an initial venture fund, which in time will grow thanks to donations by alumni, individual and institutional investors, and others. Launch Oregon is a mechanism to retain talent, create high-paying jobs, and broaden the tax base — all fundamental to growing the economic stature of the state.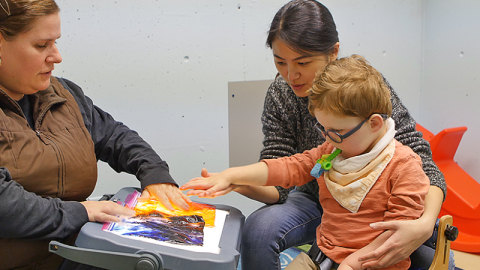 "The Foundation's mission is to support the university, and by supporting Launch Oregon, the foundation is helping the University exercise its mission of supporting the state's economic development," said Paul Weinhold, the University of Oregon Foundation's president and CEO. "By stepping up to the plate with initial funds and managing Launch Oregon's operations, we are creating a vehicle through which businesses can achieve success."
It Takes a Flock
Though logistics and funding are enormous considerations, people are the most important asset of any business.
Industry, Innovation, and Translation (IIT), a unit within the Office of the Vice President for Research and Innovation (OVPRI), helps researchers pursue and disclose inventions and other intellectual property-based assets that show the potential to provide commercial solutions to societal problems. Through IIT's new Translational Opportunity Program (TOP), researchers can receive mentorship from industry sector experts; work with students in the Lundquist College of Business MBA program to analyze potential markets, evaluate business viability, and identify marketing strategies; and pursue translational research/prototype development with funding from OVPRI's Translational Opportunity Fund. Once intellectual property is vetted through TOP, IIT licenses it to either a third-party corporation or to Launch Oregon to create a startup company that will bring the technology to market.
The University of Oregon Foundation provides a way for a network of alumni and friends of UO to engage in Launch Oregon and UO startups. Launch Oregon will enhance Eugene's position as a center of economic activity in the state with easy connection to Portland via Interstate 5.
"This is a critical moment in the University of Oregon's journey to support successful ventures based on the intellectual property of our faculty and researchers," said Anshuman "AR" Razdan, vice president for research and innovation. "I laud the University of Oregon Foundation in supporting the UO's innovation aspirations through Launch Oregon, a significant partnership that will transform how we bring knowledge and technology to society through commercialization in the 21st century."
— By Kelley Christensen, Office of the Vice President for Research and Innovation