April 13, 2023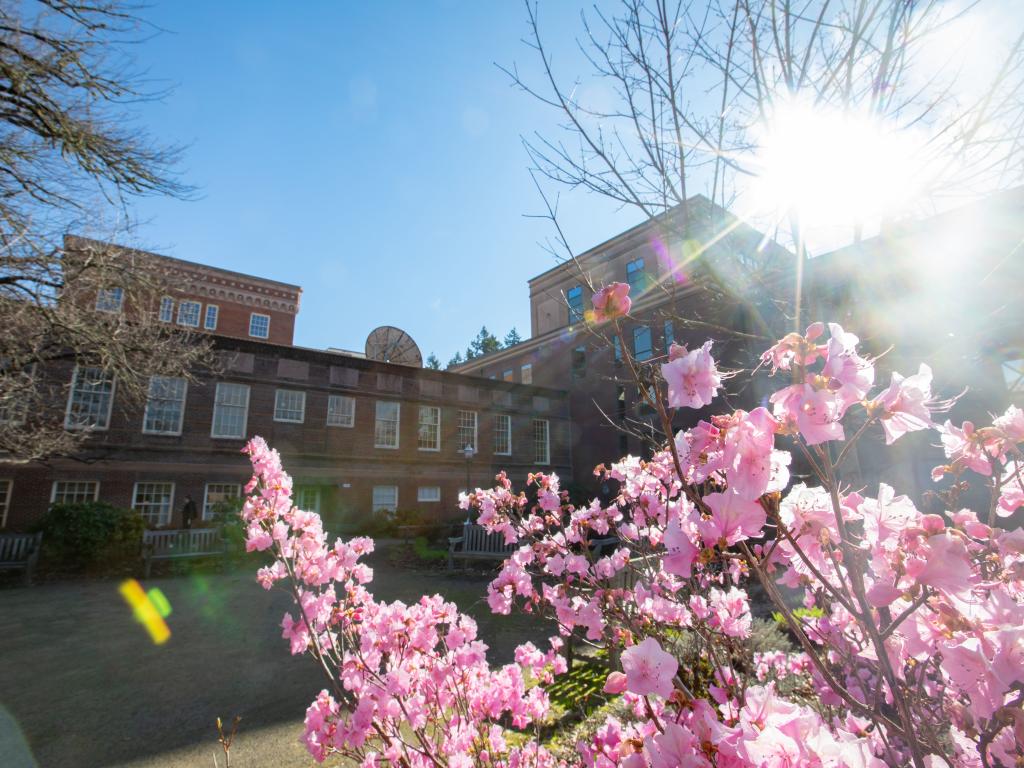 Distributed annually by the Office of the Vice President for Research and Innovation, Faculty Research Awards support scholarship, creative projects and quantitative or qualitative research from all disciplinary backgrounds.
"I congratulate all the 2023 awardees, who include scholars from 13 disciplines and in all career phases," said Anshuman "AR" Razdan, vice president for research and innovation. "I'm pleased with the diversity of supported projects, including creative endeavors such as a photo documentary and feature film. These awards represent the full spectrum of scholarly work our faculty are engaged in at the university."
Awards went to faculty representing the fields of anthropology, cinema studies, counseling psychology, earth sciences, history, journalism and communication, philosophy, physics, political science, romance languages, and special education. Awards also supported faculty in the interdisciplinary departments of Indigenous, Race, and Ethnic Studies and Women's, Gender, and Sexuality Studies.
Awardees will receive a summer stipend of $7,000 or up to $10,000 for research expenses during the coming fiscal year, to be spent on travel, equipment, supplies, lab use, contractual services, publication, and student effort.
Program applications were open to all tenure-track faculty members as well as non-tenure-track faculty members engaged in substantial research. A committee of UO faculty members appointed by the University Senate provided peer review of the merit of the proposals and furnished their recommendations and rankings to the vice president for research and innovation.
The 2023 Faculty Research Award Recipients
Erin Beck, associate professor, Department of Political Science, "Ni Una Menos: Violence against Women and Access to Justice in Guatemala"
Lauren Cycyk, associate professor, Department of Special Education and Clinical Sciences, "Maternal Input to Spanish-Exposed Toddlers With and Without Early Language Delay"
Stephen Dueppen, associate professor, Department of Anthropology, "Political Economies in Bambuk from the Ghana Empire to the Black Death Pandemic: Chronometric Analyses of Diouboye, Senegal"
Jean Kjellstrand, assistant professor, Department of Counseling Psychology and Human Services, "Parental Incarceration: Disseminating Information about Current Research and Potential Solutions to Support Incarcerated Parents and their Children"
Torsten Kjellstrand, Career Non-Tenure Track Faculty, School of Journalism and Communication, "Black Soil: A Documentary Look at Three Black Farm Families in the Bootheel of Missouri"
Colin Koopman, professor, Department of Philosophy, "Data Equals"
Ernesto Javier Martínez, associate professor, Department of Indigenous, Race, and Ethnic Studies, "La Serenata (Feature Film)"
Katelyn McDonough, assistant professor, Department of Anthropology, "Archaeological Investigations of Indigenous Lifeways and Ecology during the Ice Age in Oregon"
Isabel Millán, assistant professor, Department of Women's, Gender, and Sexuality Studies, "'Girls Will Be Boys Will Be Girls': Queer Feminist Politics in Jacinta Bunnell's Coloring Books"
Lanie Millar, associate professor, Department of Romance Languages, "Mário Pinto de Andrade: From Lusophone Negritude to African Nationalism"
Laura Pulido, professor, Department of Indigenous, Race, and Ethnic Studies, "Monumental Denial: U.S. Cultural Memory and White Innocence"
James Schombert, professor, Department of Physics, "The Dark Matter-Baryon Connection"
Daniel Gómez Steinhart, associate professor, Department of Cinema Studies, "Cross-Border Hollywood: Production Politics and Practices in Mexico"
David Sutherland, associate professor, Department of Earth Sciences, "What lies beneath? Probing the subsurface environment of proglacial lakes"
Julie Weise, associate professor, Department of History, "Guest Worker: A History of Ideas, 1919-75"
— By Catherine Jarmin Miller, Office of the Vice President for Research and Innovation