June 15, 2023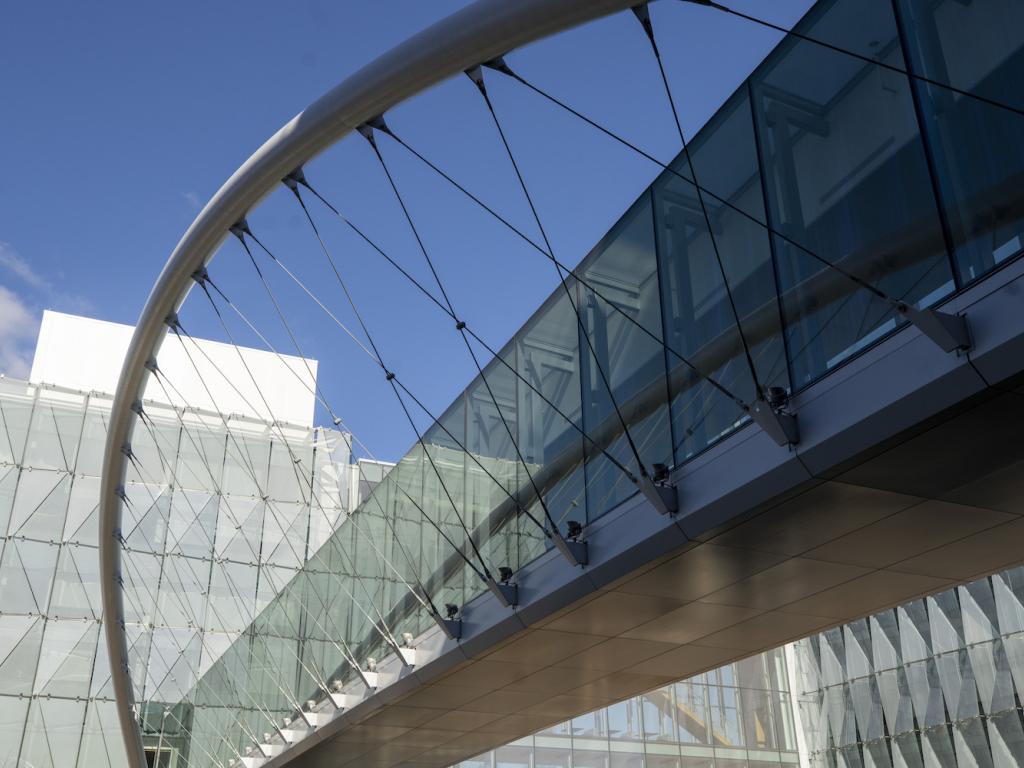 The Office of the Vice President for Research and Innovation is proud to announce the recipients of the 2023 Outstanding Research Awards. The awards recognize and celebrate achievements in research and scholarship and highlight notable research activities taking place at the University of Oregon.
The Outstanding Career Award is the UO's highest award for faculty to recognize and celebrate a deep and distinguished record of scholarship and research, as evidenced by external recognition and support of such efforts, and national/international prominence in their field of research.
Ronald Mitchell, Department of Political Science
Mitchell is honored for an outstanding career in political science, particularly in international environmental politics. Mitchell's contributions include the policy impact of his research on the effects and effectiveness of environmental treaties, as well as developing the International Environmental Agreements Database, which benefits scholars, practitioners, and citizens across the globe. Mitchell served on the UN Environment Programme and Intergovernmental Panel on Climate Change advisory boards and was recognized by the American Political Science Association's Elinor Ostrom Career Achievement Award in 2018.
Ulrich Mayr, Department of Psychology
Mayr is recognized for outstanding contributions to research in psychology, particularly in the fields of cognitive control, decision making, and cognitive aging. Mayr's expertise is rooted in understanding human "task switching," investigations into how the brain implements control over behavior, and establishing fundamental age-related differences in cognitive functions. Mayr's service includes roles as editor-in-chief for Psychology in Aging and member of the National Academies of Sciences, Engineering, and Medicine's Board on Behavioral, Cognitive, and Sensory Sciences. Mayr was elected a Fellow of the Association for Psychological Science.
The Early Career Award is the UO's highest award for early career faculty to recognize and celebrate an emerging and significant record of scholarship and research on our campus.
Diana Garvin, Department of Romance Languages
Garvin is honored for contributions to the field of Italian studies, in particular the novel connections between local and global contexts, and the use of food as a medium to understand transnational histories. Garvin's publication history includes several peer-reviewed journal articles and one book (Feeding Fascism: The Politics of Women's Food Work), which was recognized by Modern Language Association with an honorable mention. Garvin is also a frequent contributor to radio, podcasts, and invited lectures.
Ashley Walker, Department of Human Physiology
Walker is recognized for contributions to the field of human physiology, specifically research into age-related vascular dysfunction. Walker's investigations in aging and cardiovascular health research challenges current thinking on the factors potentially contributing to Alzheimer's Disease. Walker has secured an impressive level of external funding, including grants from the National Institutes of Health and the Alzheimer's Association. She has received prestigious awards from the Medical Research Foundation and American Physiological Society.
The Advancing Diversity, Equity and Inclusion in Research Award is given to an individual or team that has demonstrated leadership, impact, and advocacy to contribute to a more diverse and inclusive environment.
Kent McIntosh, Department of Special Education and Clinical Sciences
McIntosh is recognized for contributions to the field of education research, specifically his work to reduce barriers to educational opportunity for students of color and his commitment to mentoring scholars of color in high impact research. McIntosh has developed collaborations with schools to implement systems for increasing equity and demonstrated leadership as co-director of the U.S. Office of Special Education Programs' National Technical Assistance Center on Positive Behavioral Interventions and Supports. McIntosh is commended for his dedication to advancing diversity, equity and inclusion through research, leadership, scholarship, and mentorship.
Stacey York, Phil and Penny Knight Campus for Accelerating Scientific Impact
York is recognized for contributions to the Knight Campus for Accelerating Scientific Impact, specifically her role leading the diversity, equity, and inclusion (DEI) efforts of the Knight Campus Graduate Internship Program (KCGIP). This work includes pioneering the KCGIP inclusion network and symposium, securing corporate donations in support of DEI, and collaborating with community college partners to secure and implement the NSF Scholarships in Science, Technology, Engineering, and Math (S-STEM) Pathways grant. York's efforts have contributed to a 2.5-fold increase in minoritized students at the Knight Campus since 2017, thus diversifying the STEM talent pipeline at the University of Oregon.
Career Research Faculty Award goes to a non-tenure track faculty member to recognize and celebrate a substantial and impactful scholarly record on our campus.
Aldis P. Weible, Institute of Neuroscience
Weible is recognized for contributions to the field of neuroscience, specifically his role in understanding how attention shapes memory, learning, and behavior. Using mouse models, Weible developed new methods that have allowed investigation of the pathways that connect attention and memory. Weible has published in notable journals, including Proceedings of the National Academy of Sciences, Neuron, and Journal of Neuroscience.
The Innovation and Impact Award recognizes an outstanding individual or team that distinguished themselves and the university through entrepreneurial activities that resulted in innovations with a measurable societal or environmental impact and/or individuals whose broader public engagement activity has proactively shared their research or viewpoints on research and policy issues with the public via traditional and/or new media channels.
Keat Ghee Ong, Knight Campus for Accelerating Research Impact
Ong is recognized for his accomplishments in materials science and engineering, specifically efforts focused on sensor-based technologies. Notably, Ong is honored for his ability to translate academic research into useful and impactful technologies in the fields of medicine, biotechnology, and robotics. Ong holds 15 patents with another 10 patents pending, some of which have been licensed to multiple companies, including Ong's own, the NIH-funded Penderia, which is about to begin its first human clinical trials testing sensors for orthopedic surgeries. Ong is also an instrumental figure at the Knight Campus through his role in training and curricular oversight.
"The faculty and staff honored as this year's Outstanding Research Award recipients represent a diverse range of academic disciplines," said Anshuman "AR" Razdan, vice president for research and innovation. "Their combined efforts greatly elevate the UO's contributions to the state, region, and nation through their patents, insights that are improving the educational system and increasing diversity and representation, and investigations into human behavior and aging. My congratulations to our winners and keep up the great work!"
— By Kelley Christensen, Office of the Vice President for Research and Innovation