November 7, 2023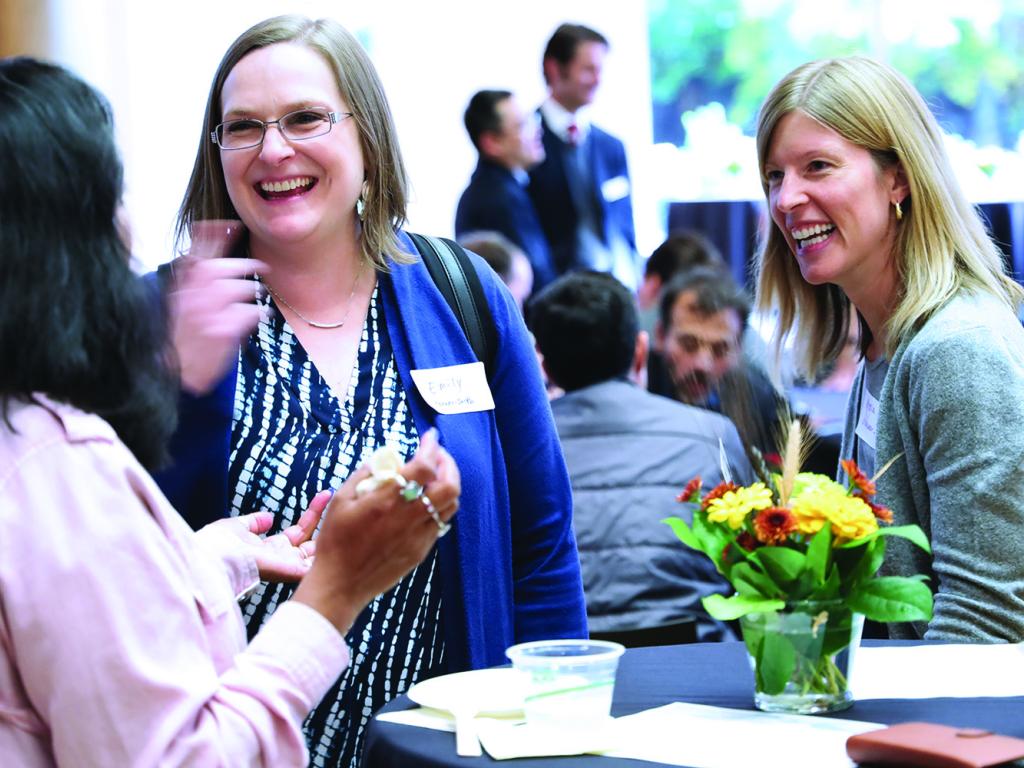 A PhD student in human physiology gathers performance data on female athletes at the NCAA Championships at Hayward Field. A sociology PhD student travels the Southwest in a camper van to interview people with multiple chemical sensitivity who have relocated to the desert for relief from toxic environments. A political science PhD student tracks social resistance in Iran through the "My Stealthy Freedom" online movement. And an English PhD student delves into archival records to uncover the hidden labor of "ink and paint girls" during the infamous 1941 Disney Studio strike.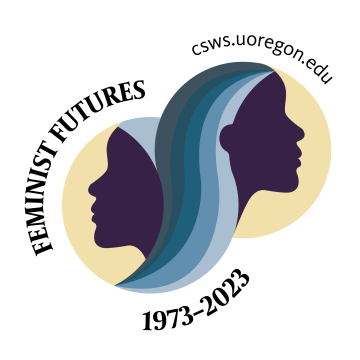 What unites these wide-ranging graduate student research projects is grant funding with an analytical focus on women and gender. Since 1973, the University of Oregon's Center for the Study of Women in Society (CSWS) has provided funding for research that examines the complexity of gender identities and inequalities on local, national, and global scales. CSWS researchers come from a broad range of fields in arts and humanities, law and policy, social sciences, physical sciences, and the professional schools.
"The challenges facing us are formidable," said Sangita Gopal, CSWS director and associate professor of Cinema Studies. From recent US Supreme Court decisions that have rolled back decades of feminist action and escalating violence against women and girls globally, to the rise of masculinist nationalisms and erosion of public institutions and rule of law worldwide, Gopal notes, "These complex and entangled problems must be confronted again—as they have been before—with passion, empathy, creativity, and compassion, and in that spirit of collaboration that is a central tenant of the ethical project of feminism."
CSWS grants help graduate student and faculty researchers gather data that may later be leveraged into major external grants. This was true for Lesley Jo Weaver, associate professor of global studies, who spent a summer interviewing women who struggle with opioid addiction living on the streets of Eugene.
"This work provided pilot data for a successful federal grant proposal through the National Science Foundation that will support a three-year research project on stress, housing insecurity, and social support among people experiencing houselessness in the Willamette Valley," said Weaver. "CSWS support was instrumental in securing this grant."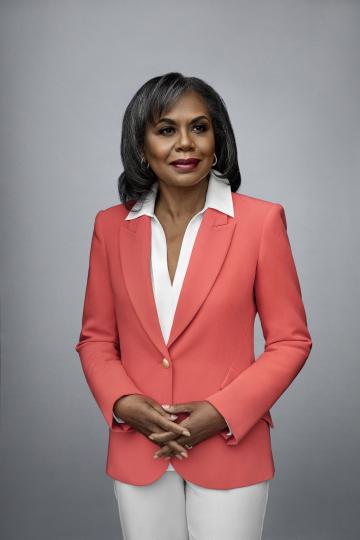 This year, CSWS celebrates five decades of funding gender-based research at the UO with a program of invited speakers, panel discussions, exhibits, screenings, performances, and more that commemorate the past and imagine "feminist futures." Culminating this anniversary event series is award-winning author, educator, lawyer, and feminist icon Anita Hill, who will present the livestreamed 2023-24 Lorwin Lecture on Civil Rights & Civil Liberties on May 9. Hill rose to national prominence following 1991 testimony before Congress that she was sexually harassed by now-Supreme Court Justice Clarence Thomas.
While anniversary events showcase the impacts of feminist projects over the past 50 years, CSWS is also working to expand feminist futures by funding a new demographic of researchers.
"Our constituents have been primarily faculty and graduate students, but these past few years have convinced us that we must increase support for another core group—UO undergraduates—whose passion for and engagement with what we do here has been most humbling," Gopal said. "Whether it is by volunteering time for our events, asking searching questions at talks, or seeking out unpaid internships, there is an upswell of interest among undergraduates in feminist futures that is very motivating."
CSWS has dedicated a year-long DuckFunder campaign to raise $50,000 for two initiatives that target undergraduate research and skill-building.
The first—co-funded by the Calderwood Foundation—will sponsor undergraduate seminars that train students in public-facing writing on socially divisive issues related to gender.
"I got so much out of my first Calderwood that I decided to take a second," said Tillie Morris, a 2022 UO graduate who participated in Calderwood seminars through the Clark Honors College. "It's such a unique class and it taught me how to work with people, how to stick to a deadline, how to receive feedback, and be efficient."
Undergraduates who take CSWS-Calderwood seminars will build a capacity to unite their passion for social justice with communication skills that have the potential to impact people in our communities.
The second initiative—in collaboration with the Center for Undergraduate Research and Engagement—will fund CSWS Summer Undergraduate Research Fellowships.
"The SURF award pushed me to dig deeper with my research and to move towards my goals with confidence," said history major Olivia Wilkinson of her 2022 project, "How Drugs Influenced the Musical Landscape of the 1960s". "What I've learned through this research will be important as I move forward into graduate school and beyond."
The CSWS summer fellowships will support teams of undergraduates and faculty advisors focused on gender-related research projects that explore the intersections of science, technology, engineering, the arts, and mathematics (STEAM).
CSWS values and prioritizes contributing to the next generation of change-makers by outfitting the leaders of tomorrow with transformative skills and inclusive, equitable perspectives. UO students have a passion for the work they produce and, through these new CSWS initiatives, will have the support to gain crucial skills with the potential to impact communities at local, national, and international levels.
To give your support for these initiatives, visit duckfunder.uoregon.edu/csws50th. For more information about CSWS-funded research and event programming, go to csws.uoregon.edu.
— Jenée Wilde is a senior instructor of English and CSWS research dissemination specialist. Grace Hille '23 is a CSWS intern majoring in women's, gender, and sexuality studies at UO.