April 3, 2023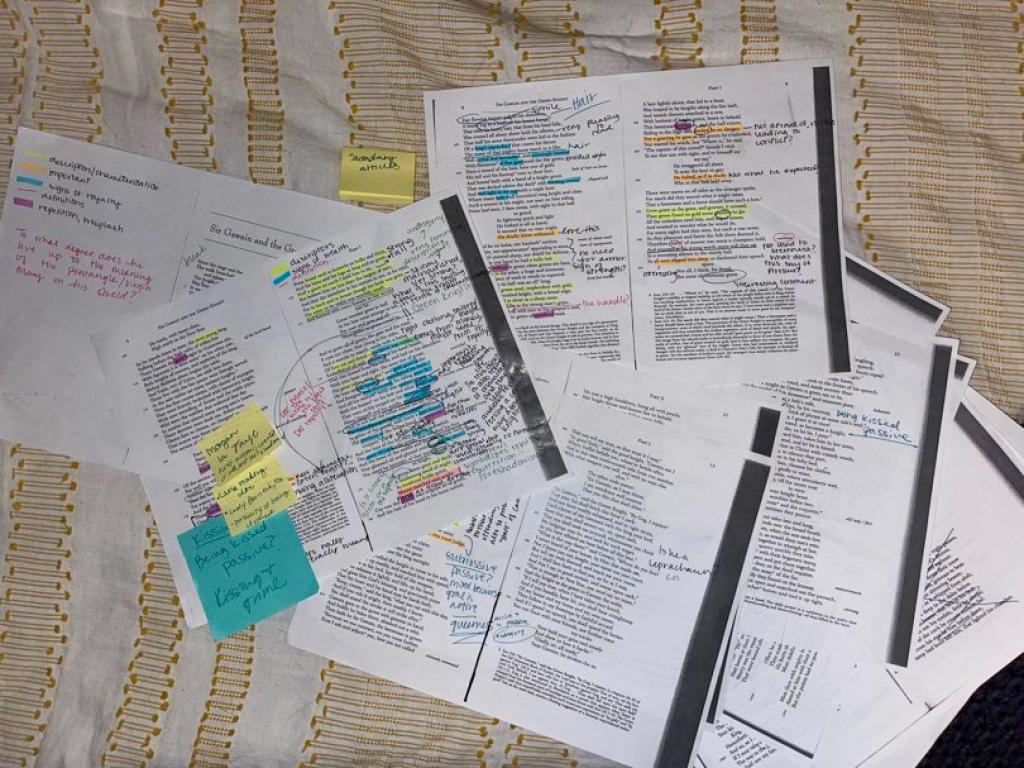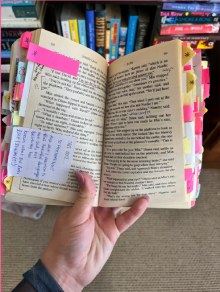 The majesty of humanities research is the breadth of creative scholarship that can be pursued. The recipients of the 2023 Humanities Undergraduate Research Fellowship (HURF) exemplify this characteristic, pursuing topics that range from a study of the transformative possibilities of gothic monstrosity in queer narrative, to an examination of the role of female impresarios as tastemakers in the Pacific Northwest in the early 20th century, to a philosophical exploration of biological agency and organismal subjectivity as a means to question genetic reductionism.
Now in its eighth year, the HURF program continues to attract some of the brightest undergraduate scholars at the university. The program rebuts the cliché view of humanistic research as being a highly solitary endeavor by placing fellows into a research group made up of students from a variety of academic and personal backgrounds. The fellowship recipients meet weekly throughout the program to discuss their topics, defend their approach, sharpen their communication skills, and bond over the challenge of doing an independent research project amid the substantial demands of being an undergraduate student.
During the fellowship period, students participate in career preparation activities, including workshops to refine their resumes, developing strategies for writing personal statements, taking advantage of opportunities to consider career options, and meeting with program alumni as well as UO humanities faculty to learn about their career journeys. The goal of these efforts is to illuminate the numerous career pathways that a humanities degree opens and assist students with translating their experiences to the job market.
In their own words, the 2023 fellows describe their projects below.:
Eric Lane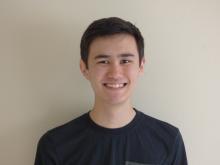 Major: English
Mentor: Corbett Upton
"My body is its image, here": Diasporic Identity and the Deconstruction of Binary Division in 21st Century Asian American Poetry
Quote from Eric: This project engages with questions of identity, language, and history through the context of Asian American poetry. It interrogates the dichotomous division between "Asian" and "American" people, languages, and cultures, as Asian Americans inherently destabilize such binaries.
Casper Byrne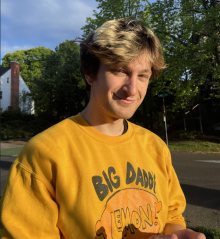 Major: English
Mentor: Quinn Miller
Monsters in the Closet: The Transformative Possibilities of Gothic Monstrosity in Queer Narrative
My research will explore how Gothic monstrosity can aid in the expression of more diverse and complex Queer experiences through its intersectional construction and embodiment of historical discourses.
Sadie Byler
Major: Music with a concentration in History and Culture
Mentor: Abigail Fine
The Role of Women as Tastemakers in the Pacific Northwest: A Study of Steers and Coman
This project looks at the early 20th century, Portland-based and female-owned concert management company, Steers and Coman, and examines the role that women played as impresarios in the Pacific Northwest. This research seeks to understand why women took on the role of tastemakers and how were they received.
Micah Woods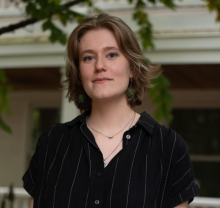 Major: Philosophy and Environmental Science
Mentor: Barbara Muraca
Challenging Reductionism and Reorienting Encounters with Organisms to Recognize Subjectivity and Agency
Gene-centered approaches to studying organisms are consistently limited because they overemphasize the organism's genetic components as the primary way to understand development, inheritance, and evolutionary innovation. Using biological case studies and feminist epistemology, I will expand on existing philosophy of biology literature and show that reducing organisms to the passive objects of their genetic components cannot account for the context-sensitive and responsive nature of organismal life.
Megan Carroll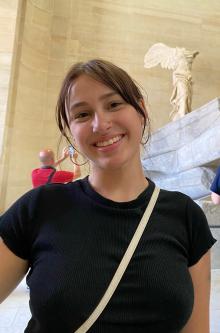 Major: English
Mentor: Anne Laskaya
The Use of Androgyny in Medieval Texts: What it Says About Femininity
This project asks what place femininity has in Medieval texts that rely on androgyny to characterize a protagonist versus the characterization of an antagonist. The expected conclusion is that femininity is used in Medieval literature to add mystery or untrustworthiness to a man, while masculinity is used to dehumanize and shame women.
Kennedy Parish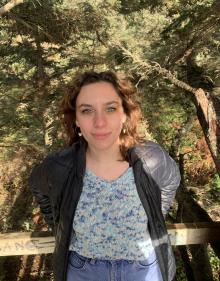 Major: Comparative Literature
Mentor: Tze-yin Teo
The River between Paradise and The Vanishing Half 
My research project will focus on comparing "The Vanishing Half" by Brit Bennett and "Paradise" by Toni Morrison. Both novels focus on exclusionary colorist towns, a set of twins with fluctuating memories, and creating spaces which transform marginal identities. Through comparing these novels, I am focused on how each author uses bodies, spaces, and places as literary devices to work through the fluidity of becoming.
Lauryn Cole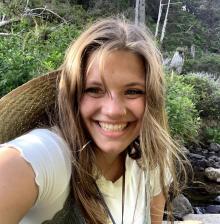 Major: English
Mentor: Anna Carroll
Fat and Fabulous: Women's Bodies in Contemporary Romance
Throughout the last 20 years, the genre of contemporary romance has seen the gradual introduction of fat women as romantic leads. The language and tone used to characterize these women has already undergone dramatic shifts and has increasingly productive implications for contributing to both scholarly and popular understandings of fatness. This project will serve to demonstrate the feasibility and value of doing academic research on Contemporary Romance and to situate close readings of two novels within the literary theories of intersectional feminism, fat studies, cultural studies, and reader response.
At the end of their fellowship period, the students will have completed a research paper on their topic and present their findings at the UO Undergraduate Research Symposium.
The HURF program is jointly administered by the Undergraduate Research Opportunity Program and the Oregon Humanities Center. The program is made possible through the generous support of the Office of the Vice President for Research and Innovation.
— By Karl Reasoner, Office of the Vice President for Research and Innovation