July 5, 2023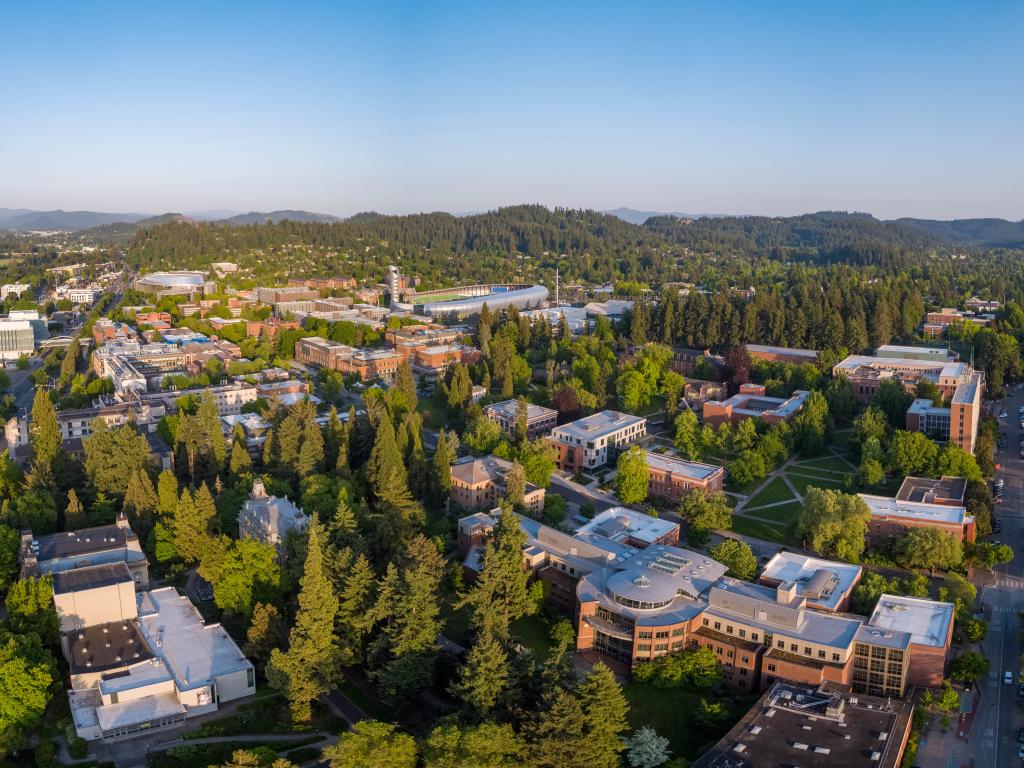 The Incubating Interdisciplinary Initiatives (I3) awards provide up to $50,000 to seed new interdisciplinary research. This year, three awards are funded by the Office of the Vice President for Research and Innovation. The Environment Initiative has funded two additional awards, titled "Developing Augmented Reality-based Visualization Tools to Increase Sustainable Transportation" and "Indigenous Data Sovereignty Research Center."
The first award goes to Matthew Barber from the Department of Biology and the Institute of Ecology and Evolution, Michael Harms from the Department of Chemistry & Biochemistry and the Institute of Molecular Biology, and Melanie Spero, Department of Biology and Institute of Molecular Biology, for their project "Origin and Evolution of Immune Protein Functions," which investigates the origin and diversification of lactoferrin, a mammalian immune protein with a range of defensive and anti-inflammatory properties. The team's long-term goal is to fundamentally advance understanding of immune system evolution, as well as inform the design of new therapeutic proteins.
The second award goes to Gina Biancarosa and Stephanie De Anda, both from the Department of Special Education and Clinical Science (De Anda is also affiliated with the Communication Disorders and Sciences Program and Prevention Science Institute) for their project, "Linking Language to Literacy with the Eyes: Differences in Emerging Bilingual Good and Poor Readers' Eye Tracking," which explores the phenomenon of specific reading comprehension difficulties by using eye-tracking technology and traditional measures of language and literacy as a window on cognitive processes to examine how language background and facility among bilingual Spanish-English speakers is related to ease and difficulty in English reading comprehension among intermediate-grade readers.
The third award goes to Camille Cioffi from the Prevention Science Institute and Jo Weaver from the Department of Global Studies for their project, "Using Community-defined Evidence to Alleviate Chronic Stress for Houseless Community Members," which aims to test the effectiveness of a structural intervention within the built environment (e.g. day-use lockers, hygiene stations) to ameliorate chronic stress associated with houselessness. The project uses biomarkers to measure chronic stress response, with a project design that collaborates closely with the unhoused themselves.
The I3 award program encourages interdisciplinary research at UO and is open to faculty members from all academic disciplines. Because I3 is a seed grant, the program puts significant weight on projects that are likely to secure future external funding to continue the research that began with internal funds. The proposals were evaluated by a large faculty committee made up of experts in the range of fields represented in the applications, and final funding decisions were made by Anshuman "AR" Razdan, vice president for research and innovation, and Adel Amos, Environment Initiative executive director.
"The projects selected for awards showcase the strength of UO research across broad disciplines," Razdan said. "All of them have direct impacts on our society and promise to improve lives whether through better health or through greater literacy."
Visit the Office of the Vice President for Research and Innovation's funding opportunities website for more information on any of the UO's research seed funding and other internal funding programs.
— Office of the Vice President for Research and Innovation
---
Read about the 2022 I3 awards: I3 seed funding goes to climate and language projects