October 4, 2023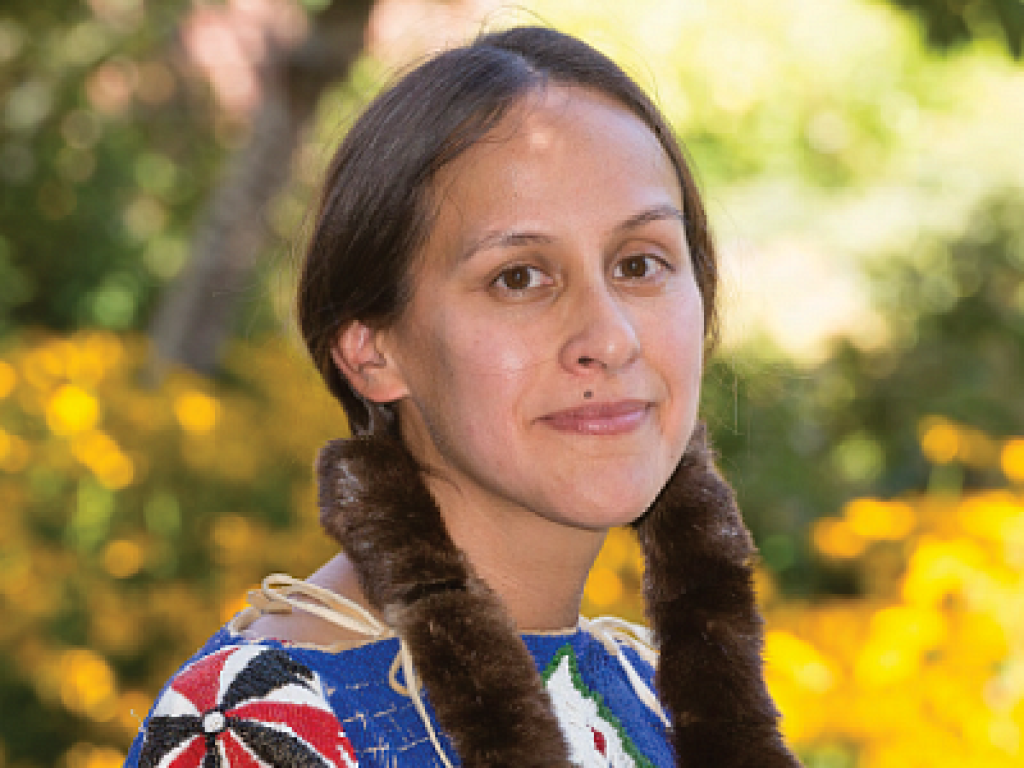 Michelle Jacob, professor of Indigenous studies and director of the Sapsik'ʷałá (Teacher) Education Program in the Department of Education Studies at the UO, has received an award from the Robert Wood Johnson Foundation to examine how kinship, as practiced in Indigenous communities, can inform research and evaluation as practiced more broadly in the United States.   
The basis of the project is a collection of Indigenous stories of the Yakama Peoples called Anakú Iwachá, which serves as a guide on being a "good relative." Jacob proposes that such kinship practices can teach researchers how to conduct evaluations that honor the importance of community. 
The first of phase of the project is the creation of a storytelling circle of Elders, students, teachers, administrators, and researchers currently serving Yakama community members. Centering Indigenous teachings, they will examine, reflect on, and apply lessons learned to their own work. In addition, the team will produce a resource guide to inform hiring and professional development processes in the institutions serving the Yakima Nation that will link the timeless teachings contained in their stories and storytelling traditions, with any future systems built on Indigenous lands. 
The second phase is the expansion of storytelling circles beyond the Yakama Nation. Jacob noted that, more broadly, "This resource guide will be a culturally sustaining tool designed to directly link the future of systems built on Indigenous lands with timeless teachings contained within our stories and storytelling traditions." 
Jacob's primary collaborator for this project is Virginia Beavert, a Yakama Nation Elder, Distinguished Elder Educator in the Sapsik'ʷałá Program, and longtime advisor for the Northwest Indian Language Institute.  
Their work is funded by a $100,000 grant from the Robert Wood Johnson Foundation's Supporting and Expanding the Field of Equitable Evaluation opportunity, which aims to accelerate the use of decolonized, community- based, anti-racist evaluation methods.  
— By Catherine Jarmin Miller, Office of the Vice President for Research and Innovation