June 24, 2022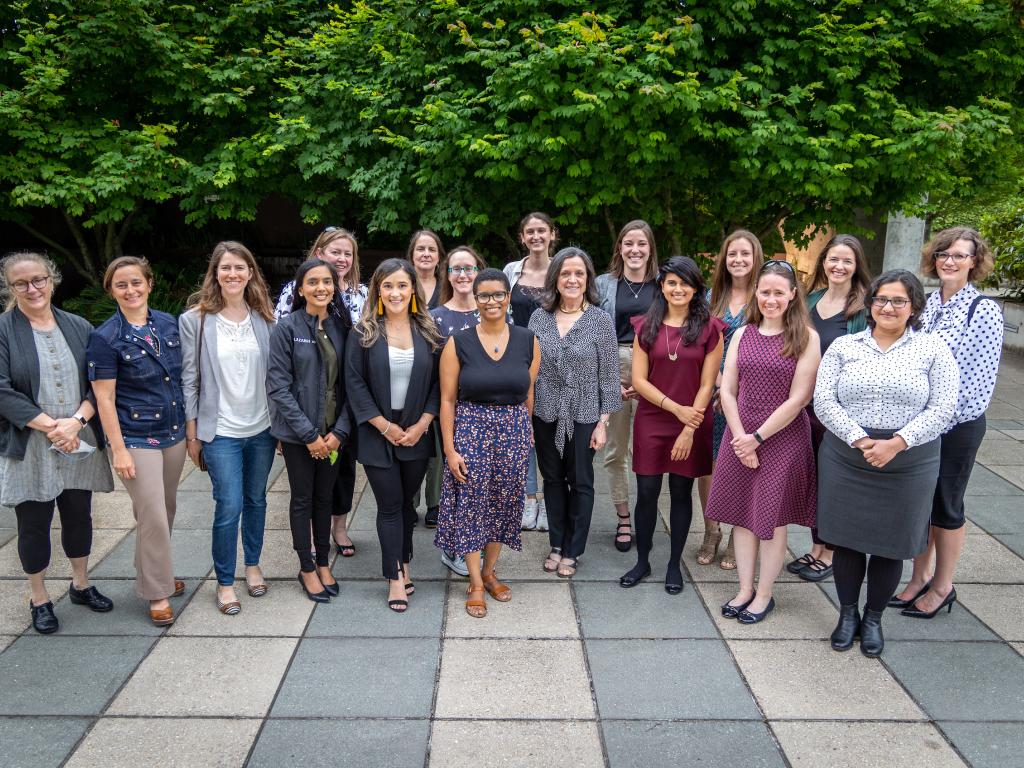 In 1816, Mary Shelley wrote Frankenstein on a dare. In doing so, she infused science with storytelling and imagination, and she created an entirely new genre that we now call science fiction.
Now, 205 years later, Shelley is still on the top of her game. In 2021, a first edition of Frankenstein sold at Christie's for more than $1 million, which broke the auction record for a printed work by a woman.
The Women's Innovation Network (WIN) also started as a dare — a challenge to find solutions to gender-based barriers women face as they bring their research to market or as they launch and sustain their businesses.
And in June 2022, 37 women graduated from the first WIN cohort.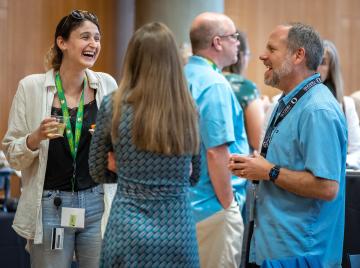 "Mary Shelley was dared to create a novel spookier than her peers could write," said Mandy Gettler, WIN co-founder and senior innovation asset administrator, during her opening remarks at the event. "We are challenged to enrich and diversify the innovation pipeline and entrepreneurial ecosystem. And to our participants, whose work we are celebrating here today: I dare you to think big, dream big, and do the biggest, scariest thing you can imagine. Our world needs it."
A Supportive Learning Environment
During the graduation, two mentor-mentee pairs shared their experiences from the program.
"Show up for yourself. Take the time and commit to it. That was my biggest lesson out of the program," said Roxana Humphreys, a WIN participant and events manager for the Eugene Area Chamber of Commerce. "Follow through on your goals."
Humphreys embodied the supportive spirit of the program while sharing her experiences as she held her young child, proving that women can achieve success at home and in their careers when there are structures in place to provide them support as whole human beings. Humphreys emigrated to the US six years ago from Venezuela, where she owned a business.
"Joining WIN enabled me to reconnect to the entrepreneurial spirit I had to put aside those first few years as an
immigrant," she said.
Smriti Zaneveld, a WIN mentor and co-founder of Lazarus 3D, moved to Oregon from Houston several years ago. She joined WIN to engage with the Oregon innovation ecosystem and learn from fellow mentors, as well as mentees.
"It's critical to be able to sell the value you bring to the table, to be able to express that value," Zaneveld said. "Don't undermine yourself because you have a lot of power. Sometimes people let lack of experience hold them back."
Zaneveld recently closed a $6 million round of investment funding.
Notable Successes
Some of the remarkable outcomes of WIN's inaugural year include:
Two of this year's participants were promoted during their time in the program.
Two were invited to be speakers at professional organization conferences.
Faculty participants submitted five invention disclosures during their time in the program, the first step in identifying new innovations for IP protections.
One participant was selected for Starve Ups, a founder-to-founder organization providing additional connections and support.
One graduate student secured a paid internship based on the connections she built during the program.
One faculty used WIN as a platform to successfully advocate for evidence of entrepreneurship to be included in the department's tenure reviews. This has huge potential for encouraging translational research.
— By Kelley Christensen, Office of the Vice President for Research and Innovation
---
The Women's Innovation Network (WIN) is a nine-month program that helps UO faculty, graduate students, and entrepreneurs in our community navigate the process of technology transfer, which is how new innovations are turned into products and commercialized.
WIN, a collaboration between the University of Oregon and Onward Eugene, is a community of executives and industry leaders offering guidance, encouragement, and alternative pathways to operating within male-dominated power structures. Participants also receive a stipend for participating and childcare is available during program seminars.
Registration is open until July 1, 2022, for the 2022-23 cohort. Register here.