Experts at the University of Oregon engage in a variety of relationships that range from informally answering a few questions for the community or industry, to collaborating on multi-million dollar sponsored research projects. Recent participants in university-industry collaborations efforts at UO include:
UO's Phil and Penny Knight Campus for Accelerating Scientific Impact will create even more opportunities for collaboration with industry. 
The Knight Campus strategy is centered on five priorities: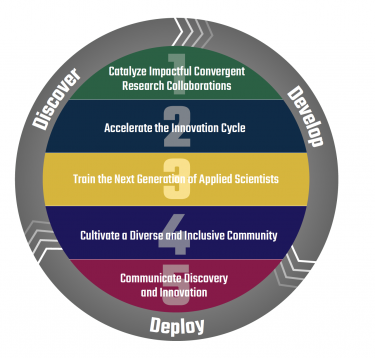 Catalyze Impactful Convergent Research Collaborations 
Accelerate the Innovation Cycle 
Train the Next Generation of Applied Scientists 
Cultivate a Diverse and Inclusive Community 
Communicate Discovery and Innovation 
To learn more about how to collaborate with the Knight Campus, visit accelerate.uoregon.edu.