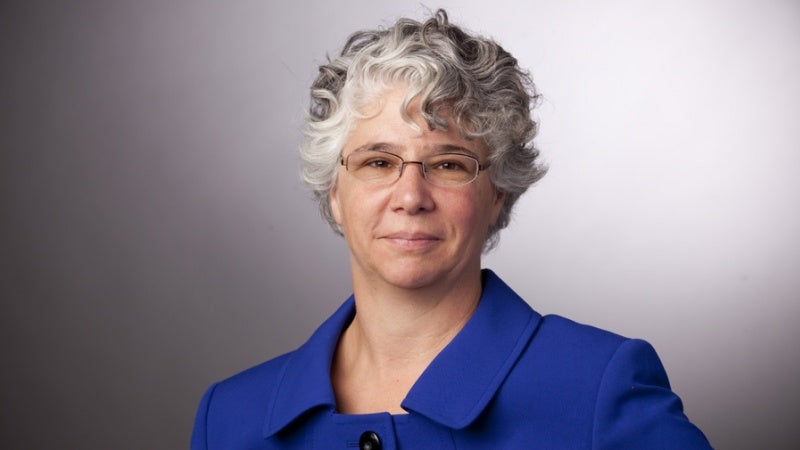 Cassandra Moseley
Interim Vice President for Research and Innovation                        vpri@uoregon.edu                                  541-346-2090
Cassandra Moseley is the Interim Vice President for Research and Innovation at the University of Oregon (UO). She directs the office of research and innovation and oversees the university's entire research enterprise. She is committed to enhancing research excellence and strengthening the role of research, scholarship and creative activity across the University. She works alongside the President and Senior Vice President and Provost to strengthen existing academic research programs and develop new partnerships and collaborations that make the UO a key contributor to the cultural, scientific, and economic development of the state, nation, and the world.
As UO's chief research officer, Moseley oversees the majority of UO's multidisciplinary research centers and institutes, strategic research initiatives and partnerships, research infrastructure and administration, compliance and regulatory environment, innovation and commercialization efforts, and works with the UO donor community to support research initiatives. She collaborates with deans, faculty, and colleagues in areas that support the research mission of the university.
Moseley joined the UO in 2001 and has had a distinguished career as a scientist and academic. She has testified before Congress as a natural resource policy expert and served as a research administrator. She serves as a research professor in the Institute for a Sustainable Environment, where she directed the Ecosystem Workforce Program, a joint UO-OSU program. She has studied the changing face of wildfire management in the West and has a particular focus on how natural resource policies affect rural communities, businesses and workers, including immigrant forest workers. She examines how communities organize to increase resiliency to economic, social and environmental change. She also has served as deputy incident commander for the UO's Incident Management Team and has been critical in ensuring that the university's research operations — and the entire university — are in a strong position to respond to the COVID-19 pandemic crisis.
Moseley chaired the USDA Forestry Research Advisory Council, which provides advice to the Secretary of Agriculture about forestry research priorities.  She is currently the liaison between Council on Research and Council on Government Affairs for the Association of Public and Land Grant Universities. She testified before Congress about rural green jobs, rural development, and the working conditions of forest workers as well as participated in dozens of briefings and presentations to congressional and presidential administration officials, including the White House Economic Council, Regional Development Cluster. She has published multiple journalistic pieces on wildfire in The Conversation, which have been reprinted in major news outlets including the Los Angeles Times and Chicago Tribune.  She is regularly interviewed for radio and print media on a variety of topics including wildfire and other natural resource management topics. She is former member of the board of the Rural Voices for Conservation Coalition, Flintridge Foundation, and the Applegate Partnership as well as past associate editor of Society and Natural Resources, and Journal of Forestry, and currently on the International Editorial Advisory Board of Policy Sciences. Prior to joining UO, she was an assistant professor of political science at the University of Florida. She received her M.A., M.Phil, and Ph.D. from Yale University in  political science, and her B.A. in mathematics and government from Cornell University.
As the leader of the UO's growing research enterprise, Moseley says she is honored to be serving to support the success of a team of nationally recognized researchers during a critical time for the University.
"I look forward to working alongside the provost and the president to ensure our outstanding researchers and innovators can continue to make important discoveries and other vital contributions," Moseley said. "Now more than ever we see the importance of scholarship, research and innovation in supporting societal well-being."