Overview: 
While much of the information contained in the protocols was migrated from eAPM to Huron, there are still many areas that will require revision. All procedures will need to be added into migrated protocols – either by creating team procedures or selecting a standard procedure if available.  
Migrated protocol updates will be processed by the IACUC office as a DMR once completed and submitted in the new system.
They will not go the usual DMR route with a 3 day waiting period. Rather, they will be assigned to and reviewed by an IACUC Member for accuracy and then approved.
Once approved, you may make any further needed amendments and changes directly in the RAP system. You will no longer be required to make changes via the paper and email submissions used during the freeze and transition periods. If you make changes to your procedures, other than adjusting to the new format, correcting typos etc, your updated protocol will follow the usual DMR / VVC route, depending on the nature of the changes.
Please be sure to indicate if you are making substantive changes. 
What is the deadline for these submissions? 
Migrated protocols must be submitted prior to your protocol's triennial (3-year) review.  
We encourage investigators to start reviewing their migrated protocol and reviewing their procedure documents as soon as possible.  
The IACUC office will continue to accept transition amendments as labs are in the process of updating their protocols in the new system, particularly for time sensitive amendments.
Please contact the IACUC office with any questions (iacuc@uoregon.edu).  
Where do I start?  
The Huron system uses Building blocks to create a protocol.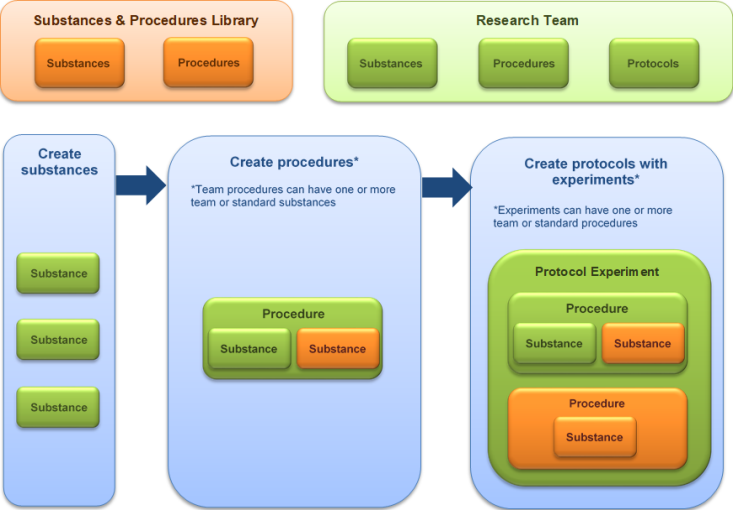 This requires investigators to organize their research differently than in eAPM.  
To start: 
 Make sure your Research Teams (Personnel) are accurate  

Adding people to a Research team does not automatically add them to a protocol 

Make sure to create all team procedures  prior to starting work in the protocol 

Make sure all that the substances you will be using are available in the Standard Library 

If not, contact the IACUC and EHS offices to have the substance added  
To update the migrated protocol, you will need to make an amendment in the RAP system.  
When your migrated protocol is ready for submission and review: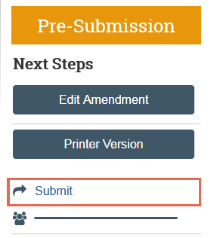 Click Submit for it to go to the IACUC office
If you have only made formatting changes to your protocol, indicate in the comments:
"This submission is only to Update a Migrated Protocol to the RAP system."  
If you have made changes to your protocol, either editing procedures or adding new team members, indicate in the comments:
"This submission is to Update a Migrated Protocol to the RAP system and contains changes to personnel and/or procedures."