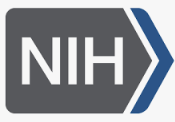 The mission of the National institutes Health (NIH) is to seek fundamental knowledge about the nature and behavior of living systems and the application of that knowledge to enhance health, lengthen life, and reduce illness and disability.
Proposal Templates & Checklists
The buttons below will take you to a page with a checklist and templates based on the NIH  guidance for each component of a particular NIH grant mechanism. Use the templates to begin writing each element, and use the checklist to keep track of timing and what parties at UO are responsible for various pieces of an application.
Guidance & Resources
Targeted Support for Proposal Components
Information to help you complete specific parts of your application
Ways to Improve Grant-Writing Skills
Resources to support the new grant-writer learning the style and technique for this specialized writing
Specialized Proposal Prep Resources
Internal UO resources available to PIs to improve their proposals
NIH Videos
The NIH has produced significant content on various elements of the agency, proposal preparation, and merit review. 
Conference Videos
Brief Tutorials
---
Research Development Services NIH Resources
NIH Specific Aims Video 2020: Watch this video to learn the art of writing the specific aims document for NIH grants, most important component of your application. (PDF of PowerPoint)
 
Writing your First NIH Proposal 2020: This PDF document provides slides of a PowerPoint presentation goes how to put together a grant proposa to the NIH. It covers resources available through RDS and the NIH, as well as essential grant writing tips.  
 
Data Management Planning 2019: This PDF document provides the slides of a PowerPoint presentation on developing a data management plan for your research projects.